Marketing Is A Conversation
Marketing is a conversation – a conversation between your brand, your customers and potential customers. "Conversational marketing" goes back as far as 1999 and was discussed in depth, in the book "The Cluetrain Manifesto". The authors put forward the idea that marketing is in effect a conversation and always has been apart from a period in the 20th century dominated by mass media. During that time, marketers would promote their products by "shouting" at consumers, sometimes literally through TV, magazines, newspapers & radio giving them no way to talk back.
With the rise of the Internet and Social Media however, so much has changed. Today, not only can customers talk back, but they can talk to each other. Not only can they walk away, but they can take their friends and circles of influence with them. In today's market, there is always someone else in the conversation who can meet their need. Here's a surprise… it isn't all about price. It's about the conversation.
So, are you shouting at your customers? Or listening and starting conversations?
There is no difference between 'real life' and online interactions today especially with business and marketing. Heard about the artist who watched airline staff throwing his expensive guitar around on the tarmac and posted his thoughts via song on YouTube? I can guarantee you his 13,528,393 viewers and 11,332 subscribers think twice before flying with that particular airline. This one example shows how marketing and even customer interactions are no longer about just the one customer anymore.
Nothing sums up this correlation better than a quote by one of my favourites, Maya Angelou – "I've learned that people will forget what you said, people will forget what you did, but people will never forget how you made them feel." To take it a step further, with instant communication today everyone wants to 'feel' as they are being heard. Want to build your brand? Start a conversation. A customer posts a negative comment? Start a conversation. Let your customer feel as if they are being heard, they will then remember how your brand made them feel.
To start conversational marketing use the social media and marketing tools around you to involve and engage with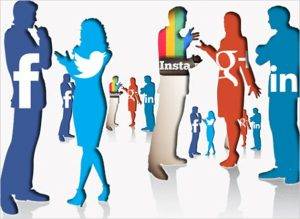 your customers. The catch is that this requires you to be able to speak their language. As in 'real life', conversations are a two-way street. When you talk about your company, your products, or your services with your customers and prospective audience, are you respecting them?
If you don't treat your customers with respect and LISTEN, then you will lose in the age of conversational marketing. The benefit to your brand by truly listening on social and even within your company will create customers for life. To quote one of the few I would classify as a "Social Guru", Kim Garst … 'Conversational marketing is about moving beyond what is said.'
Conversational marketing is taking in all the traditional marketing information (buying behaviour, location, stated and even suggested interests) and offering up a solution that not only meets their need, but makes them feel heard. For modern day marketers the art of conversation revolves around combining the right information, right channels, right products and the right services into a cohesive marketing message.
Marketing is a conversation, remember this and you build brand confidence. All from starting the right conversation … are you listening?