As The Digital Authority Catalyst – I help YOU Lose The Marketing Overwhelm.
Want to Restart, Recharge & Revive your Marketing? I have a passion for business and marketing and it is with this passion that I have built my agency, Marketing Leap. So often in the online digital space, entrepreneurs feel complete and utter marketing overwhelm… So, I act as the 'Catalyst' to help restart, recharge and revive your business marketing.
Lose the chase for the latest "Bright shiny thing" and start to define that unique factor that will make you STAND-OUT amongst your competitors and grow your brand both online and offline. I provide an Integrated Marketing Approach to help you Lose The Marketing Overwhelm. My Marketing Strategy Process (Intensive 1:1 fast track) and Marketing Workshops & Training (Group specific learning) cover every element of the Digital Marketing Mix, giving you your business back with the tools to grow.
Through Marketing Leap I work with growing and evolving businesses like yours to double, triple or even 10 times their business results via an Integrated Digital Marketing Roadmap that helps to lose the marketing overwhelm and finally get the results you are looking for but have been unable to find.
Marketing is & should be treated as a holistic process that builds relationships with your ideal client through each online touch point. With an Integrated Strategy, we work together across each marketing element to best support and grow your business. Whether it's building your online presence through consistent Branding and Messaging; a WordPress Website that your clients can navigate and CAN BE FOUND on Google with the correct SEO; Social Media Marketing and Management, Online Marketing; or Pay Per Click that will GET RESULTS.
If it is training or mentoring you need, I offer 1:1 strategy sessions, 4-hour intensive hands-on workshops as well as 6 Month Digital Success Mentoring Course, which steps you through each aspect of the digital marketing process.
Here at Marketing Leap, you receive realistic, practical marketing solutions for your business that deliver results and hit the right spot with your customers, all the while allowing you to TAKE BACK control of your marketing process. I pride myself on forming long-term partnerships, based on mutual respect, accountability and the expectation that you WILL receive exceptional results. You need an overall marketing and social media strategy that will assist you in achieving your business goals and growth and I 'get' that.
My goal is simple, leverage your particular business expertise with our marketing and online social experience to grow your business. Let Marketing Leap define that unique factor that will create a niche amongst your competitors and grow your brand both online and offline. I service clients Australia wide, yet my office is located on the beautiful Gold Coast. If you're ready to take the Marketing Leap, we'd love to learn more about you!
---
The Low Down On Leanne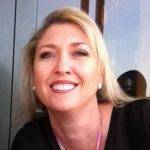 As a Professional Member of the Marketing Association of Australia & New Zealand, Certified Google Partner and with a Bachelors Degree in Business & Marketing, ongoing learning has become a lifestyle.
When I'm not saving the world one digital strategy at a time, I can be found court side at one of my sons basketball games or cheering from the sidelines at my other sons Soccer game. However, business and marketing are my passions having started my first business in the beauty industry at the ripe old age of 21.
I have travelled, built a business in a foreign country, made money, lost money, worked for a global brand and in a myriad of industries. So while the business platforms we use in this digital and social age rapidly change, the basic tenets of marketing don't. If people don't know what you do or how you add value to their lives, they simply won't do business with you. Take advantage of my 20+ years of marketing and let's talk.
I understand from experience, you need to work on your business to grow … not in it. Let's get your business growing …