2017 Marketing In Review
Marketing in 2017 has seen a number of changes
Our mobile devices have got smarter, our gadgets a bit more high tech – "Google Home" anyone? We have learnt and for the most part accepted that Google and Facebook both track where we are at any given time and listen in on our conversations. The way we search and run our businesses have also changed, which impacts on the marketing we choose to do.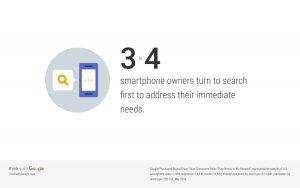 Google searches have become location based with the rise of mobile (as well as checking your browser history), new consumer behaviors emerged and a new super-empowered consumer took shape. Google has found that people are more curious, more demanding, and more impatient than ever before. So while this has grown throughout 2017, these are new customer behaviours that businesses need to know about and understand as we move into 2018.
Our customers are becoming more specific than ever with their searches, PLUS they still expect to get useful, relevant information. For example, people didn't just search "how to make slime." They searched "how to make fluffy slime," "how to make butter slime," and "how to make slime without Borax."
Social Media Right Here, Right Now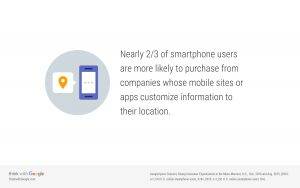 Your customers now expect to be able to find exactly what they're looking for, wherever and whenever they're looking for it. Google Has shown that with the continued prevalence of "near me" searches. Across the country, people turned to Facebook and Google Search to find stores, restaurants, and events near them. And you STILL don't have a Google My Business or Google+ page? Maybe your not sure whether your Facebook Business Page is set up correctly? Contact me immediately!!
Marketing To The Human Need
However the greatest paradox is that while the digital world becomes more high tech, people still want the 'human experience' working with and connecting to each other. Sitting in a room with fellow business owners, actively working together on a project, networking. There is a reason businesses like Key Business Network, BNI, and the other myriad of other networking and meet-up events are so huge.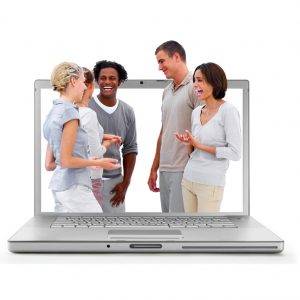 I have seen this in my own business. While I beat myself up that my "To-do" list is STILL so long at the end of the year, when mapping out my wins & losses for 2017 I realised why this year has gone incredibly fast. In fact, on a personal note, in our house this year somebody actually stole my boys and replaced them with two almost grown young men!
So while 2017 was a year of rapid change, Christmas is the time of year to acknowledge just how much you have achieved. During the year we all get so wrapped up in our businesses and our to-do lists we often stop to appreciate just how far we have come and what we have done! That is why annual reviews are so important.
In fact, it was while working through my year in review to start planning for 2018, I realised that I had:
Held 15 Half Day Marketing Workshops
Spoke and Presented at 10 different events and groups
Hosted 4 Webinars plus 1 Facebook Live training for a private group
Started the North Gold Coast Chapter of Key Business Network 4 months ago and already have 11 Members meeting weekly.
Phew no wonder this year went so fast! This exercise was a good opportunity to cut myself some slack on the list of things I simply hadn't got to and was beating myself up for as well. So where to from here? Christmas is the time to relax and disconnect, take time with loved ones and appreciate the hard work that has got you this far. There is always next week for planning 2018!
If you are stuck or overwhelmed with planning for next year, I have 3 Marketing Planning & Strategy Sessions available next week over Zoom (better than Skype) on a Christmas special. Start 2018 with a Clear Action Plan, Digital Strategy Map & Checklists! You can check out the details here!
Until next time – have an amazing Christmas / New Year / Holiday break!