Celebrating The 3 years of Marketing Leap
Making It To 3 Years of Marketing Leap Milestone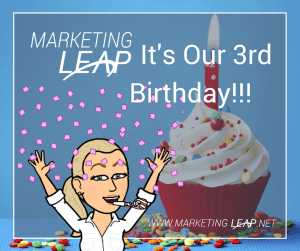 So it's been 3 years since I bit the bullet left a 'somewhat' comfortable corporate job to dive back into my own business. Not that being an Entrepreneur was a foreign concept, I come from a family of small business owners and had effectively worked for myself since the age of 21. The difference was, this time, I had experienced life, both wonderful and not so wonderful, and with the huge wins had also taken some pretty big knocks that had seen me back at home in Australia starting from scratch with two small boys. Taking a 'JOB' with a steady paycheck was really a no-brainer. The bonus was, I LOVED IT. I loved going to work every day, rebranding, designing, planning and creating a market for what was at the time an unknown (in Australia), albeit global brand.  So taking the "Leap" back into my own business was a lot harder this time around.
Today I have made it to THREE Years in business. My 'old school' marketing background has meant the move into the digital space has been so much more exciting. I was around when the internet first went mainstream and we were one of the first to have a pretty cool (at the time) website displaying our ranges in South Africa. Marketing back then meant catalogues, home shows, radio advertising and brochures and flyers you actually held in your hands. Marketing today is so much more … and it's global.
Today, I have a client's website in the UK just gone live and two local sites currently being worked on in two very different markets, blogs going live on three different industries, plus the myriad of social media posts and digital advertising. While I still have clients I perform "done for you" services for, from blogging, social media management, and even Adwords, these days I find my focus is shifting more towards education and mentoring. So many business owners know they need to do stuff, but finding the time (and interest) to research and learn them is a different thing again. The biggest issue I keep finding for business and business owners I meet during my mentoring sessions and presentations is the need for integration. Most business owners still don't know what they really need.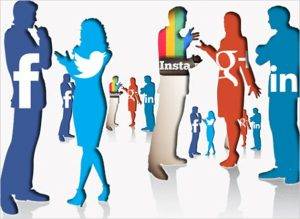 Marketing is time-consuming and in today's business world with Social Media the marketing of your business never really stops. There are a plethora of "Guru's" these days, from those who have done a Social Media course and are now 'experts' to specialists who will tell anyone listening that their platform is the only one essential to growing business. In fact, the list of things you need to do as a business owner for your marketing  just seems to be getting longer. As is the list of things you NEED to know but really have nothing to do with the core reason you started your business in the first place.
For a lot of businesses and Business owners, nothing is integrated. You started a business because you had a passion, you were good at something and you needed to share it with the world – and make some money in the process. So today, you have a website, a Facebook page, possibly an Instagram account and a profile on LinkedIn. You know you need to not only find your clients, but connect with them wherever they hang out online, and how the hell do you turn all this into revenue?
Do you grab your visitors attention in the first 7 seconds?
Click To Tweet
So here is where the old school marketer kicks in … do you know your clients? Do you know what they want? Do you know their pain points? Do you know where they are online or what questions they need answered? Could you tell me all about your ideal client? Then there is branding… you have a logo but is your branding consistent across all your marketing and digital touchpoints? What is branding anyway?
Of course, you then have a website, but is there a clear call to action? Do you grab your visitors attention in the first 7 seconds? Yes that is all the time you have … 7 seconds! Then there is SEO (Search Engine Optimisation), Content Marketing or Blogging, Email Marketing, Social Media – and you have a business to run! How do you keep it all together and run your business?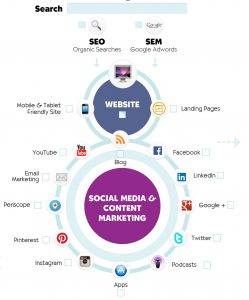 The key is integration, knowing what you need and why you need it, then learning the how. For most business owners, it is knowing enough of the "how-to", to keep consultants or employees in check, while for others it is to ensure the best possible results i.e. leads and happy customers in the least amount of time. Either way, you need to understand your marketing in this digital  age. That is why I developed the Integrated Marketing Blueprint. Over the next few weeks, I'll be blogging on each of the aspects of integrated marketing, so make sure you drop back in.
By understanding Social Media and online digital marketing, you can improve your communication with your clients
Click To Tweet
Integrated marketing and social media give you an incredible platform to grow your business and get your Brand front and centre on people's smartphones & computers. By understanding Social Media and online digital marketing, you can improve your communication with your clients and build a positive image throughout the internet. It doesn't take much for things to go viral (Grumpy Cat anyone?) Your customers talk online ALL the time. If you're not sure what you need to be doing, contact me and let's talk. In the meantime, I'll be celebrating my 3 Years of Marketing Leap Milestone.