Dealing With Marketing Overwhelm in Your Business
Marketing Overwhelm – It isn't just you!
So you've started your business. You are brilliant at what you do, you know your stuff inside out. You have your product or services organised and you know how to best serve your customers. Now the fun part, that is, marketing to them. You've got Facebook, Twitter, your website, Instagram, Pinterest, emails, newsletters … and here comes the marketing overwhelm!
So let's get back to basics. Marketing overwhelm comes from a lack of direction and clarity about either who you are, your message and who you serve and quite often all three. Ever heard of the "bright shiny object syndrome?" Everybody is online these days and there is a ridiculous amount of information that simply does NOT apply to you!
Marketing overwhelm comes from a lack of direction and clarity
Click To Tweet
There is no magic formula for marketing your business, in fact, the basic marketing tenets remain the same as they did 15 years ago before social media. So how do you maintain direction and clarity? Simply by reducing the overwhelm by limiting the advice you consume and the channels you use for marketing your business.
F.O.C.U.S.: Follow – One – Course – Until – Successful!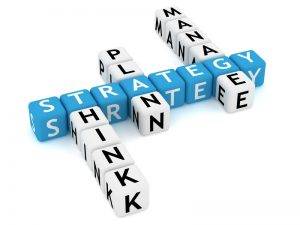 I've seen it time and again & have often been guilty of it myself. Jumping on to the latest "guru", the latest idea, the best course! So, firstly, decide who you like learning from, who adds value to your business. Narrow down on who you are 'listening' to for advice and guidance. Stick to 3 people who really resonate with you. Use that unsubscribe button for EVERYBODY else and get tough with yourself – DON'T subscribe to anyone else's emails.
Do this and immediately you are saving time by not reading unimportant emails, or watching irrelevant webinars designed to sign you up to yet ANOTHER course. Look seriously at your Facebook feed and leave any Pages or Groups that do not resonate with you or that are inactive. In fact, if we are going to be really brutal – unfollow anyone who isn't adding value to your business!
1st Step To deal with Overwhelm - unfollow anyone who isn't adding value to your business!
Click To Tweet
From there we can look at the way you are marketing your business. What marketing activity are you doing that you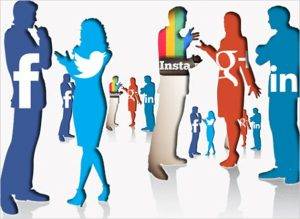 don't enjoy? Life is too short spending time on activities you don't enjoy and believe me from an energetic point of view if you don't enjoy it, your clients will instinctively know. Most overwhelm comes from trying to do way too many things and spreading yourself too thinly. Again be brutal, focus on only doing what you enjoy because that is going to be what you are good at! Choose 3 Groups on Facebook that you get value from and get well known in those. Grow your tribe as these will be the best source of support and new business as you move forward.
The reality is when you are too busy chasing the bright shiny object of the latest and greatest marketing strategy, you are not giving yourself enough time to learn and get results from any particular marketing method. We live in a disruptive marketplace that is constantly changing thanks to social media and digital marketing. Marketing has NEVER been a set & forget, it is something you have to constantly work at to get right. What you need to do is find a formula that makes knowing what to do in your marketing easy and more effective.
Marketing has NEVER been a set & forget you need to work on it!
Click To Tweet
Get your marketing and brand strategy right. Your brand is your compass for your business, pointing you in direction of your one purpose, keeping you focused on the #1 thing you want to be recognised and respected for. Then make sure you KNOW who your ideal is client is intimately!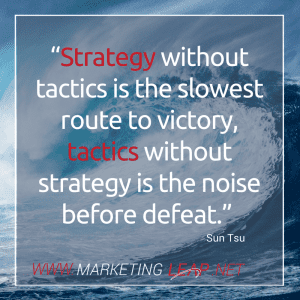 If you are totally overwhelmed with marketing and don't know what to do next, chances are you have tactics, but no Strategy. Going about your marketing using only tactics or a documented marketing action plan with no real strategy or guide to keep you heading in the right direction WILL be a total waste of time and money.
You need to take the time to develop your brand strategy first. As I've mentioned in previous posts, Your Brand is your clients' sum total of THEIR emotional attachment and experience with YOU and your business. Marketing magic happens when you combine your Strategy (your purpose and what you bring to your clients and have them experience with you) and your marketing action plan or tactics.
Suddenly your path becomes totally clear and you know instinctively what to do to grow brand awareness and create effective marketing tactics at the same time. With a brand strategy, you also know when your brand compass is pointing in the right direction and when it feels off. Setting your brand (which includes your target market) clears up which social media channels to use, enables you to decide on topics for blog posting or podcasting, gives you a clear sense of direction and clarity.
Setting your brand and strategy gives you a clear sense of direction and clarity.
Click To Tweet
As I mentioned above marketing overwhelm comes from a lack of direction and clarity about who you are, your message and who you serve. Looking for a hands on approach to deal with your marketing overwhelm? Let's talk and see how we can create a Marketing Strategy for your Business that will create an integrated marketing experience for your customers and keep them coming back for more.
If you want to learn how to develop a consistent strategy for your business, you can also join me for a 4 hour intensive Masterclass in a Workshop environment. By the end of the Masterclass you will walk away with a clear marketing strategy & plans to implement each week to GROW your business, INCREASE your sales & get your LIFE back! Click below to secure your spot as each workshop is limited to ensure hands on learning.