The New Language on Social Media is Visual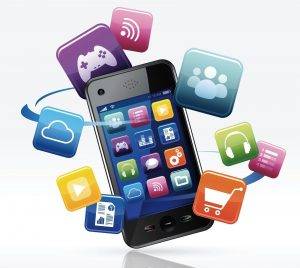 Throughout the world, people are using mobile devices to do more than just communicate. Regardless of their spoken  language, statistics show there is a new universal language, one that is visual and consists of photos, emojis, stickers and videos. This visual language is time-efficient, seemingly universal and a powerful way for people to get their point across. The New Language on Social Media is Visual, and, as a result, video consumption is sky-rocketing world-wide.
Mobile technology now allows people to have a camera with them 24/7 to capture and share images and express themselves using sight, sound, and motion. According to Facebook "We are seeing this shift to a visual language come to life on Facebook. In just one year, the number of video posts per person has increased 75% globally, 52% in Australia and 94% in the US. Every day, people upload more than 350 million photos on average to Facebook."
Instagram and Pinterest are THE visual platforms, which some might say really kicked off this new visual language on Social Media, forcing other Social Media platforms to step up. More than 300 million people around the world post more than 70 million photos and videos each day on Instagram. Meanwhile, the average number of stickers shared per day on Facebook around the world climbed 75% from 2013 to 2014.
Globally, the amount of video from people and brands in the News Feed has increased 3.6 times year-over-year. Since June 2014, Facebook has averaged more than 1 billion video views every day. On average, more than 50% of people who come back to Facebook every day in the US watch at least one video every day.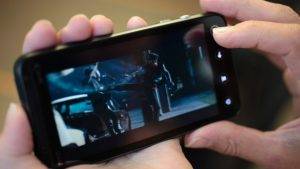 A large proportion of these video views are happening on mobile: 65% globally. This shift to mobile video is only going to increase, thanks to faster connectivity, cheaper access and bigger and high-definition screens. Did you know that adults in the US spend 1 out of every 5 of their mobile minutes on Facebook and Instagram? Although the figures are harder to source, it is a safe assumption that Australia is not far behind.
So what does this mean for your brand or Business? Mobile gives Your Brand or Business greater opportunities to connect with potential clients in a visually vibrant way that if done correctly, transcends the language barrier. All this via the screen that is with potential clients everywhere, all the time. Your Brand or Business can bring your story to life in a matter of seconds. Marketers are now calling that "thumb-stopping creative."
In Asia-Pacific we are spending more time creating and consuming images and videos, including ads. A good story can break through geographic, linguistic, technological and even cultural boundaries. And thanks to mobile phones, your brand or business has an incredible opportunity to reach people with stories that are personal, relevant and meaningful.
So how do you use this New Visual Language on Social Media? Here are a few tips:
Build for everyone – create campaigns that account for the wide array of devices and mobile connections available. If you're only building content that looks great on iPhones or a high-end Android device, you're excluding a huge portion of potential audience that use tablets or laptops.
Visual language allows you to say more, with less – allowing visual content to speak for itself is important. Let the picture say a thousand words, rather than you. If it's a video, or slideshow simply introduce it. Extra explanatory text is unnecessary.
Make content easy to share – Visuals may even come in the form of social sharing buttons, which are subtle calls to action. They provide a hint to readers that if they enjoyed the post, they should share it with the rest of their network.
Consider your audience – Who is this message trying to engage with? Create campaigns that are suited to who you are trying to appeal to. Test and see which visual mediums most effectively resonate with your audience and use them.
Creating 'evergreen content' – Visual mediums are 'evergreen content.' This is a term thrown around by the marketing industry to describe a type of content that retains value over time. The goal is to have your potential clients doing a "Scroll – Stop – Click" on your visual content.
Embrace change and experiment – Vary the type of visual medium you use, change between photo, video, infographic or a slide show. Make facts and figures more interesting through a moving graph.
Quality – Nothing will turn people away quicker then a pixelated image or low-quality video. Again keep top of mind you are working towards "thumb-stopping creative."
Respect peoples' bandwidth – Bandwidth targeting is starting to be rolled out by some Social Media Platforms. Brands are now able to develop and send videos, to people on faster connections and more relevant pieces of content such as, still images, for those accessing Facebook on a weaker connection.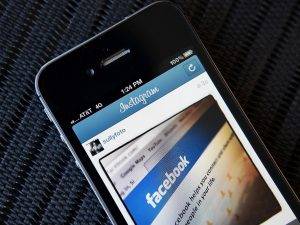 Thanks to mobile technology, your brand or business has an incredible opportunity to reach people with stories that are personal, relevant and meaningful. It is our innate ability to process visual information that motivates us to stop and look at content or posts with photos or videos over plain text articles. We're a global generation of busy people who want high-quality images, interesting infographics, and fun videos to give us the information we need.
We're all visual thinkers, nature made us so. We are becoming more mobile, thanks to technology. We look at one image or video and we instantly understand what it's trying to tell us. Tapping into this innate ability is essential, especially in a society where we're bombarded by information we don't have the time to read. Learn this New Visual language on Social Media and your marketing campaigns will definitely reach new levels of success.
Not sure how to move forward with the visual language on Social Media? Let's talk and see how we can include the Visual Language into both your Facebook and online advertising to create an integrated marketing experience for your customers.
Let's Talk Visual Social Media