Small Business and Social Media Strategy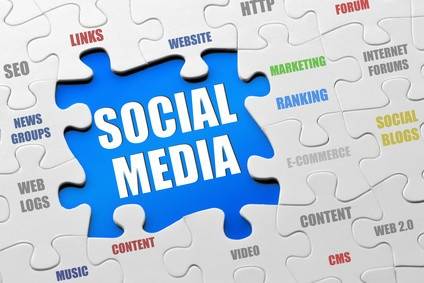 How do you as a Small Business owner create a Social Media Strategy? Do you even use Social Media or digital marketing strategies to grow your business? Most business owners will agree that Social Media should play a role in their marketing strategy, but aren't too sure how it will actually create growth.
According to 180Fusion "If small business owners want to compete and level their playing field with their competitors they need to be participating in Social Media".  An active Social Media presence is a valuable tool as it provides general information and news about your company, allows your customer to interact with you as a business as well as engage with both customers and potential customers alike.
Earlier this year Clutch (a Washington based B2B research firm) surveyed over 350 small business owners and managers to research the use of Social Media and digital marketing during 2014 to 2015.  Despite the general consensus that social media is important to small business Clutch's research found that only 53% actually use Social Media as part of their marketing strategy.
That means that nearly half (47%) of small businesses don't actively use social media, with 25% stating they are unlikely to use social media in the future. If you are thinking how do these statistics apply to you? 55% of respondents were part of companies with fewer than 10 employees and less than $1 million in annual revenue.
47% of small businesses don't actively use social media & 25% state they won't in the future
Click To Tweet

Now compare that to actual Social media statistics here in Australia for the Month of May (Statistics compiled by SocialMediaNews.com.au for May 2015 / Stats courtesy: Vivid Social Research Division. Figures correct as of 31/05/15)
Facebook – 14,000,000 users (steady)
YouTube – 13,750,000 UAVs
WordPress.com – 5,800,000
Tumblr – 4,500,000
LinkedIn – 3,550,000
Blogspot – 2,800,000
Twitter – 2,791,300 Active Australian Users
Pinterest – 330,000
Google Plus – approx 60,000 monthly active Australian users (*revised*)
With 14 million people in Australia on Facebook, 5 million on Instagram and 3.5 million on LinkedIn, it is safe to assume that at least some cross-section of your customers are included in these figures. With the ability to target your audience on Social media,  isn't it time as a small business you relooked at your Social Media strategy?
Australia has 14 million people on Facebook, 5 million on Instagram & 3.5 million on LinkedIn
Click To Tweet
As a small business, an active Social Media presence allows you to provide general information and news about your company and allows your customer to interact with you as a business in a very cost-effective manner. Yet with the sheer noise and busy-ness of Social media, it's also hard not to get too wrapped up in what you are supposed to be doing. The key for any strategy is to find the right social media platform, then target your customers once you have found them on Facebook, Instagram, Pinterest, LinkedIn or Google+.
Email, the web and any form of advertising provide the opportunity to market to your audience. Social media affords you the chance to talk to them. It is important to remember you are unique, with a specific set of customer needs, demographics and wants. Using the right Social Media Strategy ensures your business is not only promoting your own products, but your know-how as well.
So what to do and where to start?
Here are ten points that will help you get on your way: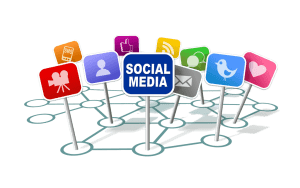 Know Your Target Market
Keep Your Branding Consistent
Create Content Your Audience Will Love
Maximise Your Reach
Start (& Maintain) A Content Calendar
Make Your Audience Feel Special
Share Others Content (& Get Shared In Return)
Stay With Your Industry Trends
Analyse What Is Working
Keep Evolving
Still feel as if this is all a bit beyond you? Let's talk and see how we can create a Social Media Strategy for your Business that will create an integrated marketing experience for your customers.
Let's Talk Social Media Strategy