What Are the Best Times to Post on Social Media?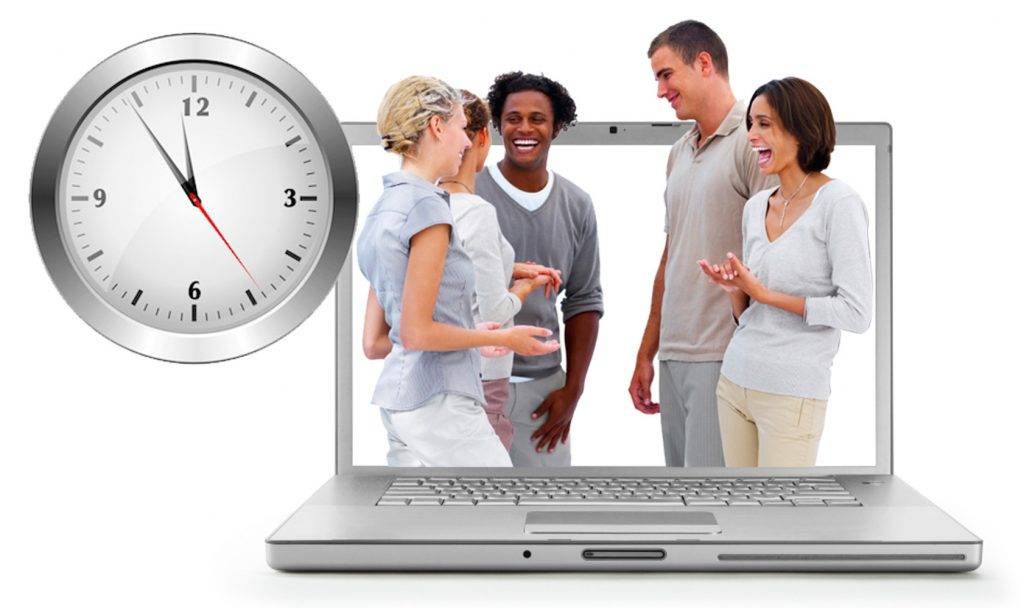 You know as a Business you need to be on Social Media to amplify your message. You may have also done some research on what Social Media Platforms you need to be on. (You haven't? Then click here!) In today's marketing climate, it isn't enough to simply post content to social media whenever the urge strikes. So, the big question then remains – What are the best times to post on Social Media?
If you don't have time to read the entire blog, feel free to skip down to our informative infographic – just make sure you Bookmark this page to come back to later.
Think about it: Is your audience spreading their time spent on social media equally throughout the day? Or for that matter do you? Of course not. Every social network has higher and lower traffic times throughout an average day and an average week. Posting strategically at higher traffic times will help drive traffic to the content you're sharing on social media and in turn increase engagement on each platform you are using.

So, when are the best times to post to each of your favorite social networks? Between Facebook, Twitter, LinkedIn, Pinterest, YouTube, Instagram, and Google+ finding the right times and frequency can often be difficult. In fact, even so many of the so-called 'experts' can't agree. Don't believe me? Check out the list of references at the end of this blog post. Add to this, constant algorithm changes (at least for Facebook and Google) and you can be very concerned with your perfect posts not reaching as much of your target audience as it once did.
According to Forbes, Facebook pages with more than 500,000 likes are only reaching 2% of their audience organically on the social network—that's a far cry from the 16% they were hitting back in 2012. Their research shows that you should be developing your posts and scheduling them for the weekends, as weekend posts receive 32% more engagement on Facebook than those that are posted on weekdays.
Weekend posts receive 32% more engagement on Facebook than those posted on weekdays
Click To Tweet
With comments and likes decreasing dramatically after the second post, it stands to reason you should only post to Facebook twice a day at MOST. Looking for shares? Then post at 1pm. If clicks are what you are after, 3pm is the best time researchers have found for Facebook clicks. Engagement peaks on Facebook on Thursday and Fridays according to one 'expert', however the BEST time to post they all agree is between 1pm – 4pm. As always, you should check out your Facebook page Insights, as that shows information specific to YOUR brand. You can find that by going to your Company Page and then clicking the "Insights" tab along the top navigation (between Notifications and Publishing Tools). From there, click the "Posts" tab in the sub-navigation and you'll see the days and times that your brand's posts receive the most engagement.

For those on the Twitter platform, the general agreement is three times a day or more as engagement does decrease slightly after the third tweet. Tweeting between 1pm and 3pm  is considered the best time, although retweets are higher at both 12pm and 6pm. If you are Business to Business, then you will get 14% more engagement during the week, whereas if you are Business to Consumer, click through rates are obviously higher on the weekends. Don't have time to 'tweet' three times a day? We use Hootsuite here at Marketing Leap for our Tweets & highly recommend it for scheduling posts and keeping track of your Social Media in general.
When posting on Twitter retweets are higher at both 12pm and 6pm
Click To Tweet

With the LinkedIn Social Media Platform, there are really no surprises with the recommendation of posting once a day. Business people are busy, which is why LinkedIn is ranked as the top Business to Business Social Media Lead Generation Source by 93% of Marketers. The best times for posting are just before work hours i.e. 7am – 9am and just after 5pm – 6pm or when most business people are commuting. If you are looking for clicks and shares, then Tuesday between 10 am and 11am is the best time to post, although Tuesday, Wednesday and Thursday are considered the best days to post out of the entire week. Research has shown that 60% of your audience can be reached by 20 posts per month which equates to one post per weekday. If you want to learn more about LinkedIn and how to use it, then this blog post is for you.
LinkedIn is ranked the top Business to Business Social Lead Generation Source by 93% of Marketers
Click To Tweet

Google Plus is Google's first foray into Social Networking and shows a definite positive correlation between frequency and engagement. For posting frequency, it is recommended three times a day at MOST. If you are looking for social engagement, then post on a Wednesday at 9am, although any time between 9am and 11am is considered the 'best time'. During the week, Monday to Friday research has shown is the best time to post with traffic dropping by as much as 50% if the posting frequency drops.

For image based Instagram, there is no drop off in engagement for posting often as long as the rate at which you post is consistent. There is no 'best day' for posting although there is a slight spike in engagement on Monday's. The optimal number of posts per day is currently 1.5 posts per day or more research has shown. Likewise, the percentage of Social engagement has an average of 2.25% during the traditional 9-5 workday increasing to 3.34% outside of work hours.
On Instagram the optimal number of posts per day is currently 1.5 posts or more per day
Click To Tweet

Frederator Networks compiled data across their network of over 1,300 YouTube channels and 120,000,000 monthly views which showed their overall viewership being 80% 13 to 34-year-olds, of which, 65% were male. As this is comparable to YouTube's demographic breakdown, I am using Frederator's statistics and best times to post.  Thursday to Saturday is considered the best days to post between the hours of 12pm and 3pm. If you need to post on a Monday to Wednesday then do so between 2pm and 4pm, and between 9am – 11am on the weekend. If you want to increase engagement, then you must have consistency in your posting times, video length, production style, and the title. Also thumbnails that stand out increase engagement by 154% for women and 64% for men.
Thumbnails that stand out on YouTube increase engagement by 154% for women and 64% for men.
Click To Tweet

A relative newcomer is Pinterest which recommends pinning 2-5 times a day or more, as top brands have found rapid growth by pinning multiple times per day. The best times to pin are between 2pm and 4pm when activity peaks as well as between 8pm and 11pm. However, if you are in Fashion or Retail then pinning at 3pm on Fridays is the ideal time for you. According to the Search Engine Journal, Pinterest activity peaks at 9pm with the average visit on Saturdays being over 16 minutes. A very visual medium, Pinterest still requires engaging images, quotes and information for your content to be 'repinned'.
The average visit on Pinterest on Saturdays is over 16 minutes
Click To Tweet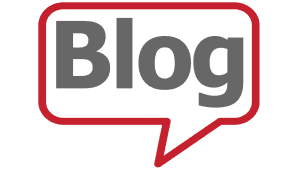 Finally, we come to blogs. Everywhere you turn Marketers are all talking about content marketing, AKA Blogging, if there is a topic you will be guaranteed to find a blog about it. Statistics have shown that blogs published on a Saturday receive 18% of the TOTAL shares for the entire week. Choosing the right blog title is just as important as titles with 60 characters receive the best engagement. Add a question mark (& only 5.01% do) and your blog will be part of the 46.3% that are shared on Social Media. The general recommendation is twice a week preferably at 11am in the morning. The best days research shows are Monday if you want traffic, Saturday if you are after engagement and comments and Monday and Thursday if you are after inbound links. If you are like most people and still question the value of Twitter then it is important to note that tweets account for 38.6% of total blog shares. Facebook likes account for 33.8% and Facebook shares for 26.7% of total social shares of blog posts.
Can't remember all these statistics and times? Bookmark this page and download my handy infographic below.
With all these different medium to use, monitor and generate content for, having an integrated marketing system is the key. Not sure where to start, then contact me and Let's Talk about an integrated marketing strategy for your business.
Let's Talk Integrated Marketing Strategy
Right Click to Download or "Save As"

References: marketingprofs.com; socialmediatoday.com; addthis.com; danzaralla.com; mashable.com; blog.bufferapp.com; blog.kissmetrics.com, frederator.com; neilpatel.com; quicksprout.com